In this day and age when food doesn't come cheap, potable water is scarce, populations are rising, and hunger is a global problem, food that goes to waste is such an alarming concern for consumers, governments, and industries.
Food waste as defined in the State of Food and Agriculture 2019 refers to "the decrease in the quantity or quality of food resulting from decisions and actions by retailers, food service providers and consumers," while food loss refers to the decrease in the quantity or quality of food resulting from decisions and actions by food suppliers in the chain, excluding retailers, food service providers and consumers."
Food waste is estimated to account for one-third – 1.3 billion tons annually – of overall food production for human consumption alone, according to the UN Food and Agriculture Organisation. Because food waste occurs across the food chain, everyone has to help in its management. There are many ways to save food in households based on the eating habits of members, but hotels and restaurant establishments throw out significant amounts of food. Food is also lost during manufacturing. Food waste in landfills contributes to greenhouse gas emissions, and therefore has serious consequences to climate.
According to a report in the ProfChef Middle East, the United Arab Emirates's food waste reaches more than USD2.7 million every year, and 30% of which occurs during the Ramadan month. In response to the problem, Sultan Al-Shehhi, the general manager of the Emirates Red Crescent's Grace Conservation Programme, has called for a culture of management rather than waste, stressing that fighting food waste and extravagance should be taught to children in schools. While the rational consumption of daily foodstuff was the call of the Environment Agency in Abu Dhabi especially during Ramadan.
Realistically speaking, food waste cannot be totally eliminated, but it can be reduced when all the players in the food chain work together. And nowadays, advanced technology is also playing a bigger role in helping industry manage food waste.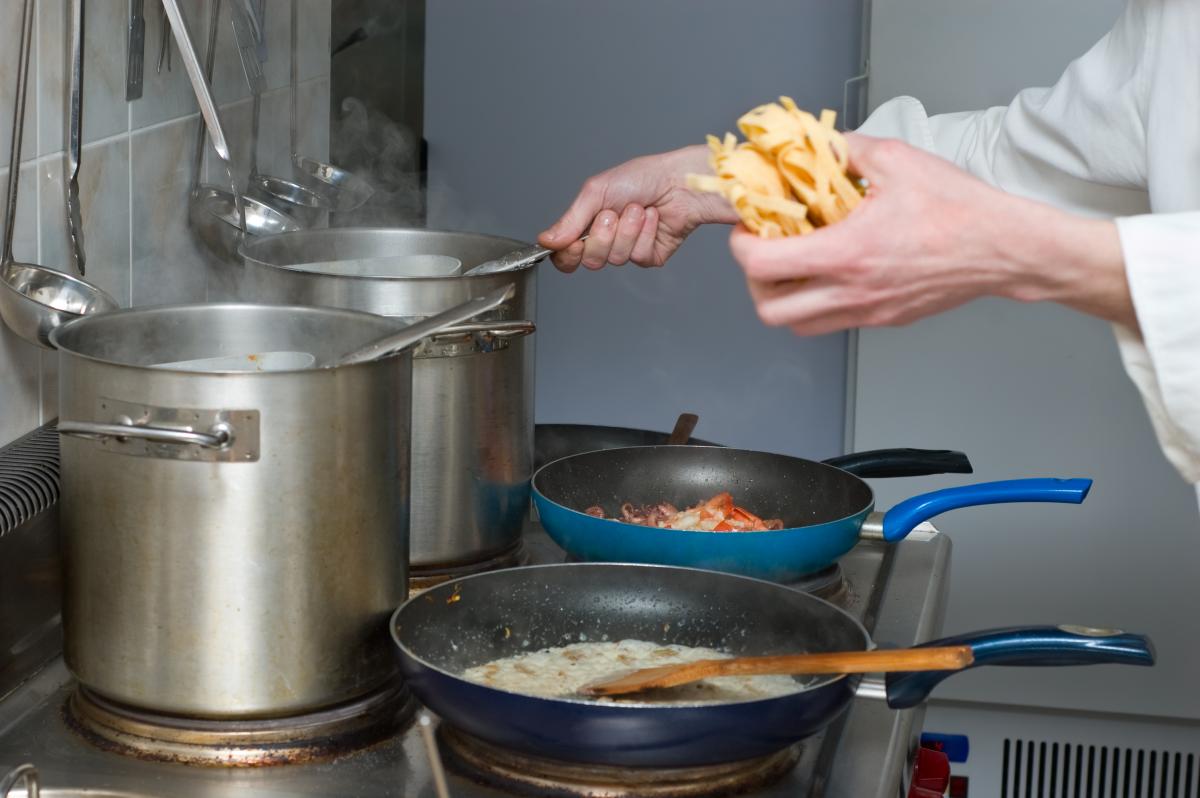 (Photo © Serghei Starus I Dreamstime.com)
AI tool eases the problem
The good news is food waste management can rely on artificial intelligence -- technologies with human-like cognitive functions. One of the more recent innovations in this area is Winnow Vision from the UK-based start-up, Winnow which has been collaborating with the Ministry of Climate Change and Environment and Emaar Hospitality Group – among others – to save 3 million meals annually by 2020, and to cut country's food waste by up to 50% by 2030.
Winnow Vision is aided by a camera, smart scales, a machine learning technology, to recognise the different foods discarded in a trash bin. It is capable of determining the financial and environmental cost of the thrown-away food to commercial kitchens. Armed with this data, businesses and chefs can then estimate their food purchases, reduce spending, and prevent over-production.
In a blog, Marc Zornes, CEO of Winnow, said, "With kitchens around the world struggling, food waste is not just an issue in the UAE. Without visibility into what is being wasted, we know that up to 20 per cent of all food purchased ends up in the bin. By understanding and reporting food waste's very real costs – both to the bottom line and the environment – Winnow Vision empowers chefs to take action. Using technology that learns and improves with each use, Winnow Vision has the ability to tackle food waste on a global scale."
Identifying changes in food consumption
Food consumption is measurable, and this is the reason artificial intelligence can help in food waste management. Demand for food products is also seasonal, and by examining the trends, retailers can plan better and cut waste. Analytics solutions provider Quantzig is helping businesses use big data to track the key sources of food waste.
According to Quantzig's data analytics experts, "Data analytics can help retailers to identify seasonal changes in consumer demand for food products and plan what quantity of a particular food item must be produced or procured, consequently leading to better food waste management."
With data analytics, businesses can identify inefficiencies in food management processing and initiate process improvements to create immediate impacts. Measuring and optimising food waste management not only supports environmental directives but also forms the key to finding operational efficiencies, enabling a business to make informed decisions about purchasing, production, or other logistical needs, says Quantzig.