Tebis is a global market and technology leader in the CAD/CAM and MES sector. With Tebis, customers design, plan and manufacture models, molds and components efficiently, reliably and in the highest quality.
Software: CAD/CAM and MES in various performance-level packages for inexpensive start-up and future upgrades. Wide range of functionality in industry-specific and special packages. Expansion options for special design fields and manufacturing technologies, such as surface design, reverse engineering, 5-axis milling, turning, laser cutting and wire EDM. Wide variety of interfaces. Object libraries for virtual representation of in-house manufacturing and manufacturing processes.
Process consulting and implementation: Our consultants have deep practical knowledge of the industry. In more than 300 consulting projects, this has always resulted in increased machine productivity, reduced throughput times and lower expenditures.
Product Highlights
•Also for large parts and complex geometries
•First-class interfaces
•Convenient manufacturing preparation for automated manufacturing
•Short run times on machines
•Virtual machine technology for maximum reliability
•Class A manufacturing quality
•NC paths calculated on precise surfaces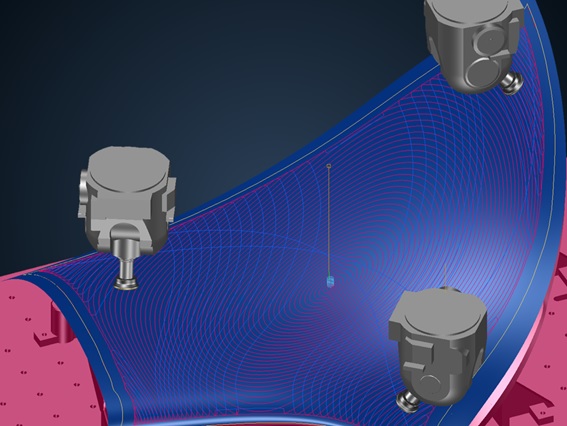 5-axis simultaneous machining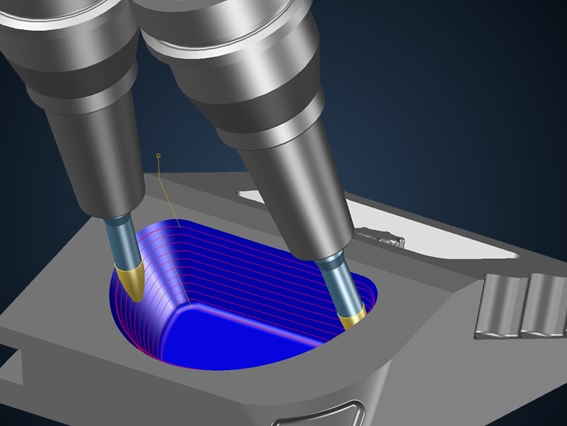 Milling with Circle Segment End mill cutters
Tebis
Booth No.: E3 E301
Air Force 1