Features: •X axis and Z axis are controlled by PLC and driven by servo motors. Instead of hydraulic driving on Z axis made more precision & higher accuracy request.
•Graph conversational operation system with touch HMI, only parameter setting w/o complicated program edition (G code, M code). Provide a more convenient poerate environment. •Easy and convenient graph conversational operate interface. Selecting a suitable ginding method and input require grinding and dressing value than press "START" to automatic rough / middle / finish grinding, dressing and compensation. •Operation panel equipeed shortcut for input the current coordinats. •High rigidity working spindle and tailstock to stable working quality. •Diamond tool holder mounted on slider to reduce dressing error cause by repeated setting dressing position.
Palmary Machinery Co., Ltd.
Tel: +886-04 2492 9799
Fax: +886-04 2492 9499
E-mail: palmary@grinding.com.tw
Website: www.palmary.com
Booth No. A-2218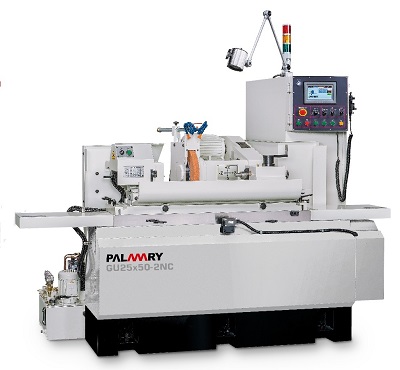 Sneakers Ash Shoes