By: Kathryn Gerardino-Elagio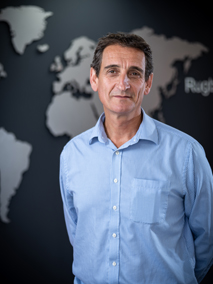 Mark Greenwood, CEO
Right now the virus, which started in Wuhan, China is all everyone can talk about. So let's take a second, breathe deep and look at some of the positive things going on in these strange times. We all deserve some good news to keep things in perspective.
Putting its customers at the heart of everything they do is vitally important to UK-based designer and manufacturer of fiber lasers SPI Lasers, when they announced that they are enhancing their customer service offering throughout China. The company has combined its business operations with parent company TRUMPF to distribute its fiber lasers throughout China; starting by relocating its Shanghai office to the TRUMPF facility in Taicang.
To learn more about this exciting news, International Metalworking News for Asia (IMNA) asked Mark Greenwood CEO about its commitment, service and support throughout China.
IMNA: How does combining your business operations with TRUMPF fit into the overall SPI Lasers corporate vision?

Mark: By leveraging our parent company's footprint in key geographies we can improve our reach, provide greater customer focus and reduce costs.
Also this is fantastic news for our customers, it means they benefit from an enhanced level of sales and service support throughout the country. We've always been committed to supplying quality products backed by the highest levels of aftersales support, the decision to bring the SPI brand closer to our TRUMPF parent company ensures we remain true to that commitment.
IMNA: What market opportunities or major application areas do you see growing rapidly for SPI Lasers in China/Asia

Mark: There are multiple growth opportunities but e-mobility and solar are well suited to our current product portfolio.
IMNA: With this agreement, what are the benefits for the customers of SPI Lasers and TRUMPF in China/Asia?
Mark: By using TRUMPF's existing in country support network, our customers will benefit from an enhanced level of service and support as well as access to a wider variety of expertise and product ranges.
Putting the customer at the heart of everything we do is vitally important to us, with TRUMPF acting as our distributer in China it ensures our customers benefit not just from the best fiber laser products on the market but first-class standards of service and aftersales support as well.
Continuity for customers is guaranteed via the transition of former General Manager of SPI, Zack Huang moving over to run both the TRUMPF and SPI businesses, ensuring both continue to provide market leading products, service and support throughout China.
IMNA: As the CEO of SPI Lasers, what areas do you see as requiring more focus?

Mark: We believe that there is a need for continued product innovation coupled with on-going cost reduction to enable us to provide the right products at the right price with the appropriate level of support.
IMNA: What synergies in your agreement with TRUMPF are helping the company evolve and be in a stronger position in today's crisis?
Mark: Key synergies are in the sales & service infrastructure and the Laser Application Centre. These will enable us to give a stronger focus on our customers.
IMNA: What are the measures taken at both technological and non-technological in order to convert challenges into opportunities?

Mark: What is important is to understand the applications and the specific customer needs. Our strength has always been in our applications knowledge which is directly coupled through our product management into new product development. This is crucial in developing the right products for our customers.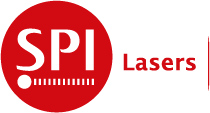 About SPI Lasers
Headquartered in Southampton, United Kingdom, SPI Lasers has been operating since 2000. SPI Lasers sells its products globally, and has its major business operations, including research and development, and manufacturing, in the United Kingdom, with additional sales and customer support locations in Asia and North America.