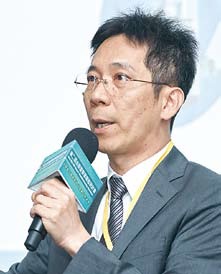 Scott Huang, Chief Operating Officer
Collaborative robots were unthinkable twenty years ago. Today, it has entered just about every industry with companies around the globe increasing their use. With this COVID-19 pandemic spreading across South East Asia and the whole world-- the timing is right for these robots. If properly utilised, collaborative robots (cobots) can give South East Asia a sustained advantage.
The growing number of challenges enterprise leaders across South East Asia encounter every day has positioned Techman Robot in the right place and time. Established in 2016, the company is the only cobot manufacturer based in Taiwan.
In an interview with International Metalworking News for Asia, Chief Operating Officer Scott Huang explains how its cobots allow customers to adapt to a rapidly changing landscape and boost their productivity and efficiency.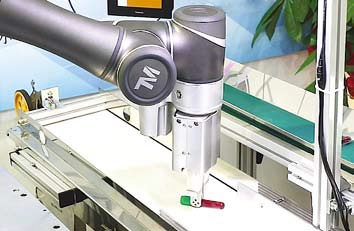 Techman Robot product demonstration
Truths about competition
Techman Robot has become the world's second largest vendor of collaborative robots by 2018, according to market research firm Interact Analysis. Its streamlined production process is based in Taiwan, covering product research, development, production and manufacturing.
"To remain competitive in this time of crisis, enterprises must aim to be different," explains Scott. Techman Robot is the first collaborative robot equipped with a built-in vision system, which integrates into both the hardware and software perfectly, whereas traditional add-on vision solutions to robotics are complicated, time consuming and costly to implement," he adds.
Scott is positive that Techman Robot provides the most intelligent cobots, as it features an integral visual recognition in the world. He remarks, "Our robots perfectly integrate the hands, eyes and brains into one system, which impressively improve the easiness of using industrial robots and remarkably reduce the cost and deployment time."
Scott describes the features of its collaborative robots in three points: (1) Smart: With the company's powerful built-in vision system, Techman Robot can see, think and work unitedly and smartly like human. (2) Simple: Users can use hand-guiding function to teach robot every pose and point in the task. All-graphic flow chart based HMI (human-machine-interface) allows people to use robots as simple as smart phones. (3) Safe: The TM5 collaborative robot complies with the ISO 10218 human-robot safety requirement.
Trends in the factory floor
While companies keep employees and their families' safe, they must also ensure business continuity. Aside from Techman Robot's existing collaborative robot, Scott introduces the TMmanager, an intelligent factory management system to help enterprises break away from the bottleneck of automation and narrow the gap with intelligent manufacturing.
According to Scott, the management system is an industrial graphic control software for the intelligent management of factory processes and equipment; with an automatic management system of real time system monitoring and data analysis. The exclusive robotic management system of TMmanager can be connected with Techman Robot to monitor the operation of the robotic arm and has various functional modules of the Shop Floor Control System (SFC System) to effectively manage the automatic machines at the factory.
He adds, "With its user-friendly, high-CP, and highly-flexible applications, TMmanager provides well-rounded intelligent manufacturing management solutions, becoming the best management system for intelligent factories in the era of Industry 4.0."
High standard
When asked how the company maintains the high-standard of its cobots, Scott mentioned, "We have three major core values for customers: quality, innovation and service. (1) Quality: We strive for excellence as we endeavour to constantly improve ourselves, our products and solutions. (2) Innovation: We develop innovative products and solutions that deliver real solution for businesses and people's lives. (3) Service: We stand side-by-side with our partners and clients to help them achieve their goals."
Scott affirms that Techman Robot is a leading collaborative robot and vision technologies company, dedicated to improving the world of work for businesses and their people through (robotic) technology applications.
"We believe that when robotic technology is deployed correctly it can make an extremely positive impact to performance, efficiency and productivity, even creating a lasting positive impact on whole industries. We think that every business should have access to beneficial technology to advance their position. We are determined to use our experience, knowledge and skills to break boundaries, solve challenges, meet new industry requirements and continue to bring smart, simple and safe solutions to the international market. At Techman Robot, we close the gap for every business," he adds.
Robots future development
In 2019, the overall robot market revenues experienced negative growth for the first time in many years affected by the global manufacturing downturn and reduced demand in major end industries, such as automotive and electronics. However, the collaborative robot market still maintains a high growth rate of more than 30% (32.1% in revenue term and 31.3% in shipment term).
Scott comments, "With the further development of new application scenarios and breakthroughs in technology bottlenecks, the cobot market is projected to reach US$ 5.6 billion in 2027. We are really looking forward the development of collaborative robot."
South East Asia
Since its establishment, Techman Robot has quickly become one of the largest industrial cooperative robot brands. "We have distributors in Thailand, Vietnam, Indonesia, Singapore, Malaysia and the Philippines to provide instant service in the local area. In the future, we plan to put more focus on the automotive and electronics industries," says Scott.
Although collaborative robot is still a small fraction in South East Asia's manufacturing industry, by making a move, you can create a change in your manufacturing environment. Every change is always stressful for a business, processes and people involved.
Robots aren't meant to replace workers but to make work easier. With this global pandemic, workers are an uncertain bet in a world where every human might have to stay home for a few months to avoid transmitting an infectious disease. Whether we like it or not, robots are geared up to take up the slack.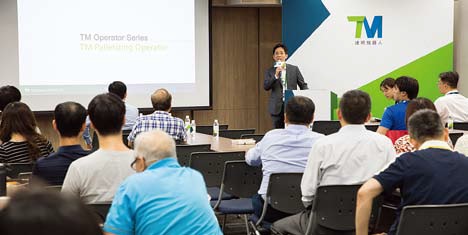 Techman Robot introducing the TM Palletizing Operator