Ingredion Incorporated, a leading global provider of ingredient solutions, announced the completion of its rice manufacturing expansion in Banglen, Thailand. This is a part of the Company's planned ongoing investments to grow its speciality food ingredients business to further support customers globally.
"Ingredion is a pioneer in the clean label movement and we understand consumer attitudes and preferences towards specific ingredients and claims, thanks to more than 25 years of experience in this space and the largest consumer research globally conducted on a regular basis. Being a well-recognised kitchen cupboard staple, non-GMO, hypoallergenic and gluten-free, rice continues to be an on-trend ingredient," said Daniel Haley, global platform leader, Clean and Simple, Ingredion.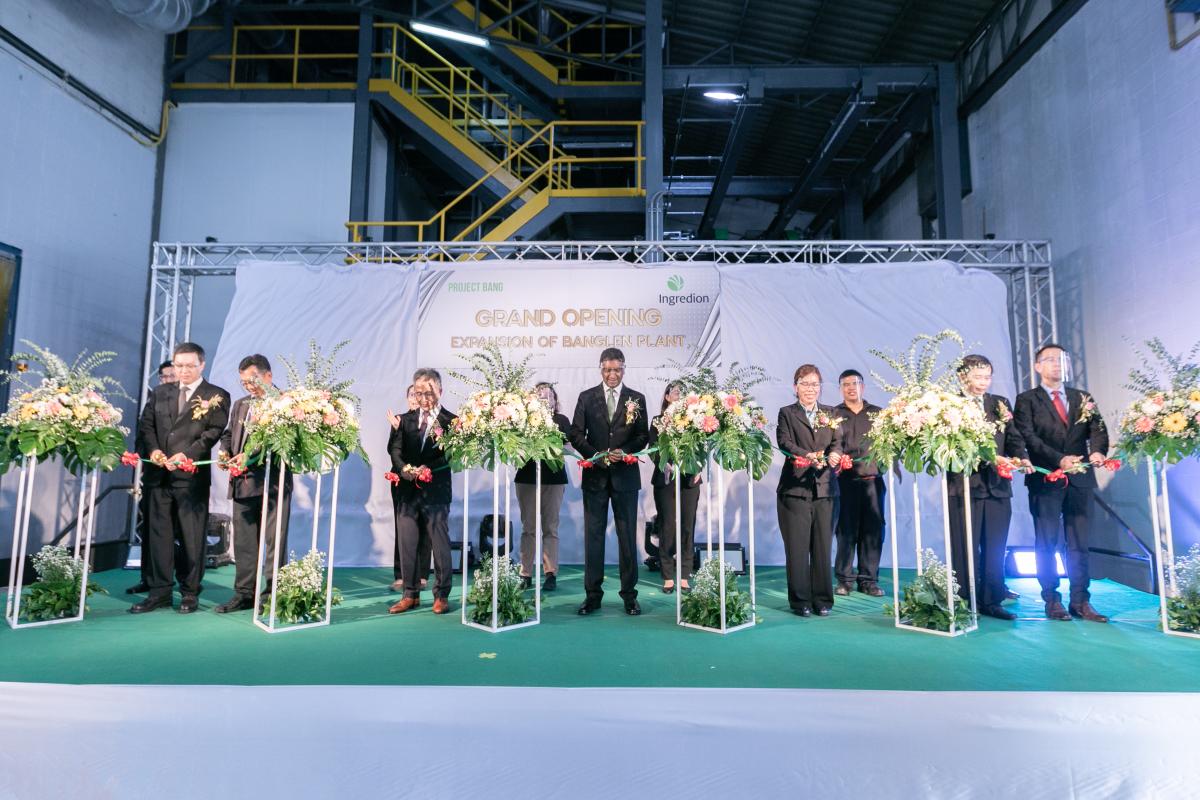 Grand opening of Ingredion's Banglen plant in Thailand
"In the APAC region, rice flour is considered to be one of the most recognised and accepted texturising ingredients by consumers. Its unique creamy texture combined with its functionality, makes it ideal for a variety of uses," stated Valdirene Licht, senior vice president and president, APAC.
In addition to processing regular rice-based products, the facility has also enabled the development of multi-functional waxy rice flours which deliver smooth and creamy textures, with moderate to high process tolerance and offer superior stability in ambient, refrigerated and freeze/thaw conditions. These innovative products complement the Company's functional native clean label portfolio, providing customers with choices that best meet their processes, recipes, desired sensory experiences and consumer preferences.
"Thailand is one of the largest exporters of rice globally with around 16 million of the population employed in rice farming.1
We are upgrading and expanding our capabilities right at the heart of rice cultivation and processing, letting us combine the local know-how and experience with our own clean label expertise. This unique position will enable us to fast-track our customers' growth projects in the clean and simple space," added Rishan Pillay, vice president and general manager for ASEAN and India.
1Rice Production in Thailand, Wikipedia, The Free Encyclopedia, 2020