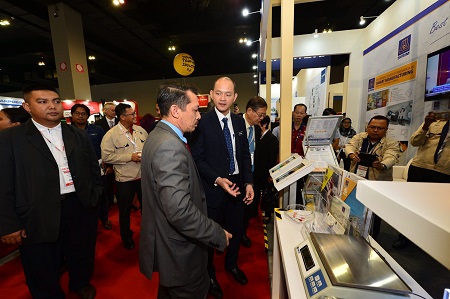 The decision was made following extensive consultations with exhibitors and stakeholders considering the uncertainties arising the travel disruptions and other circumstances due to concerns of the COVID-19 situation. The event was originally scheduled to take place 10-13 June at the same location.
"In light of the constantly evolving situation, we have taken the difficult decision to reschedule the event. For 25 years, METALTECH has pioneered the growth of metalworking, machinery, robotics and automation industry in Malaysia being the first dedicated business event to represent various sectors of the manufacturing industry including sheet metal technology, mould & die, precision engineering, surface and heat treatment, material handling & storage, welding, robotics and metallurgy.
With the new dates, we will continue our work to generate more business opportunities for both shows that reflect our reputation as a world class organizer. We are dedicated to better enhancing the customer experience and providing them with the safe platform to meet and network with key players of the industry," said Mr Gerard Willem Leeuwenburgh, Country General Manager of Informa Markets in Malaysia.
Moving forward, the organiser of METALTECH & AUTOMEX will work with the local authorities and take all measures in accordance with the latest advisories published by the Government of Malaysia and World Health Organisation (WHO), Mr Gerard added.
We would like to express our gratitude to the exhibitors, stakeholders, visitors, supporting partners and media partners of METALTECH & AUTOMEX and we greatly appreciate your patience and understanding.
For more information, visit www.metaltech.com.my and www.automex.com.my or email marketing@metaltech.com.my
Contact
Sales Department
METALTECH & AUTOMEX
Ms. Geonice Chong
Email: Geonice.Chong@informa.com
Tel: +6016 3309715